Last month saw Australian Golf Digest release 2018 Top 100 list. Reviewed biennially, there were a few movements in, out and within the list. Most notable entries were those making their debut with Ocean Dunes into the top 10 and Cathedral Lodge into the top 20. Black Bull in the Murray region was the last course to debut in the bottom quarter.
Re-entries were made by Royal Canberra into the top 30, after a course redesign by OCCM Golf Course Design, which I must admit has dramatically improved the course, opening up areas for natural light, but also corridors allowing for greater strategy. The remainder were in the bottom quarter with Curlewis, Arundel Hills, Cyprus Lakes, Mount Compass and Noosa Springs. Some of which were on the list when I first started my quest in 2010.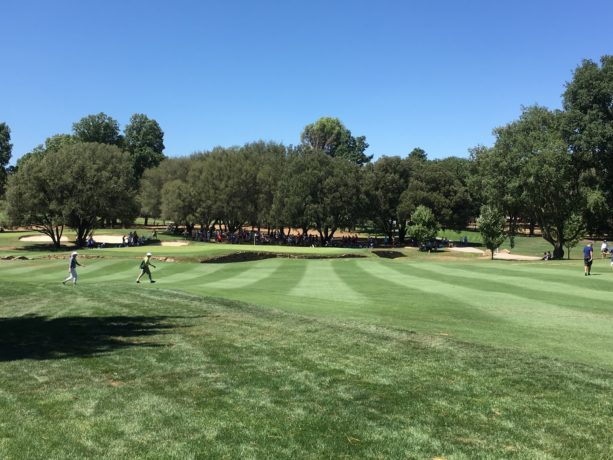 View to the 15th green at Royal Canberra Golf Club during the Women's Classic
Due to major course redesign work, Concord and both the North and South course at Peninsula Kingswood Country Club were not ranked, all looking to rise upon their return in 2020.
Others exiting were Alice Springs (leaving Kalgoorlie as the only desert course), Araluen, Cranbourne, Horsham, Monash, Palmer Resort Coolum, Riversdale and lastly Tasmania. Some were obvious contenders to fall out of the top 100, like Coolum after a continuous slide downwards since being taken over and a dinosaur invasion, but others may have been surprised. Any course in the bottom quarter can fall from grace quite quickly, with Horsham going in and out of the panel over the last decade.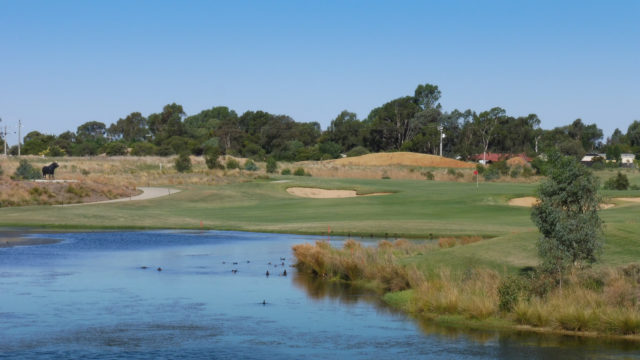 First hole in the Bull Ring at Black Bull Golf Club
The other big change with the Australian Golf Digest panel is the proposed expansion from around forty current members, to two hundred by 2020. This will see potentially a greater number of courses visited by more panelists, in theory. Will be interesting to see the results of this.
For me this means a reset on the list, with seven to be played to complete the 2018 list. During the next two years I hope to not only complete the 2018 Australian Golf Digest Top 100 golf list, but also the 2012 rankings, with only three courses remaining.